At Clarksburg Pediatrics LLC, our team consists of experienced, compassionate
pediatricians and friendly, nurturing staff members who take pride in giving
our young patients the personalized pediatric care that they deserve.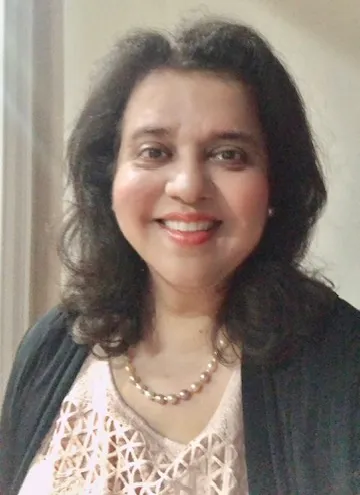 Armina Rahman, M.D., FAAP
Dr. Armina Rahman is a Board Certified Pediatrician who graduated from Creighton University in Omaha, NE with a Bachelor of Science Degree in Biology in 1986. She attended the Creighton University School of Medicine and obtained her MD in 1991. Upon graduation Dr. Rahman began work in Pediatrics at the Creighton/University of Nebraska combined Pediatric Residency Program. After her residency she had additional training in Neonatology at Magee Women's Hospital/University of Pittsburgh. Dr. Rahman became certified by the American Board of Pediatrics in 1994 and successfully recertified in 2002, and 2008.
She has been practicing pediatrics for over 20 years. She was in private practice in Indiana for 7 years before moving to Montgomery county, Maryland in 2002 with her husband and son. She worked in a private practice in Germantown, MD. the first 2 years in Maryland.
Dr. Rahman furthered her pediatric experience by working as an Assistant Professor of Pediatrics at the University of Maryland. She treated patients in the Pediatric Emergency Room, Nursery/NICU, and inpatient floors. She started her own practice in Clarksburg, MD in November 2006.
Dr. Rahman believes that all children should receive top quality care and strives to make each child comfortable and happy to come to the doctor.
She also is a teacher and makes sure that parents are taught about their children as much as children are taught about their health. Her specialty is working with worried parents of newborns. She also has interests in asthma/eczema/ allergies, obesity in childhood and infectious diseases. She follows the guidelines of the American Academy of Pediatrics of which she is a fellow. She is always learning and feels continuing medical education is a must for all physicians.
---
Dr. Hershita Raheja M.D.
Dr. Hershita Raheja is a Pediatrician who was born and raised in Virginia. Her passion is educating new parents about newborn care, asthma and proper medication use, and mental health care. In a family full of established business professionals, Dr. Raheja decided at an early age she wanted to go into medicine. Though many in her family tried before her, she is the first Doctor in her family. She started her journey by attending George Washington University for her Undergraduate studies; graduating in 2013 with a BS in Psychology.
Dr. Raheja attended medical school at St. George's School of Medicine in Grenada, West indies. She completed her rotations in various hospitals in Brooklyn, NY graduating in 2018.
After clinical rotations, Dr. Raheja participated in a research internship from 2017-2018 at Cleveland Clinic in association with Akron Nephrology Associates in Akron, Ohio. She co-authored 2 publications: a textbook chapter, "Management of Intoxications in Pediatrics" published in Critical Care Pediatric Nephrology and Dialysis: A Practical Handbook published in 2019; and a research article "Pediatric Intradialytic Hypotension: Recommendations from the Pediatric Continuous Renal Replacement Therapy (PCRRT) Workgroup" published in Pediatric Nephrology: Journal of International Pediatric Nephrology Association in 2019.
In Mid 2018, Dr. Raheja then moved to New Jersey to start her Pediatric Residency. She trained at Newark Beth Israel Medical Center/Children's Hospital of New Jersey completing her Pediatric Residency in Mid 2021. Dr. Raheja has been with Clarksburg Pediatrics since July 2021.
Dr. Hershita Raheja truly enjoys continuity of patient care and has a unique bond with all her patients which allows her to positively connect with them and their individual concerns.
---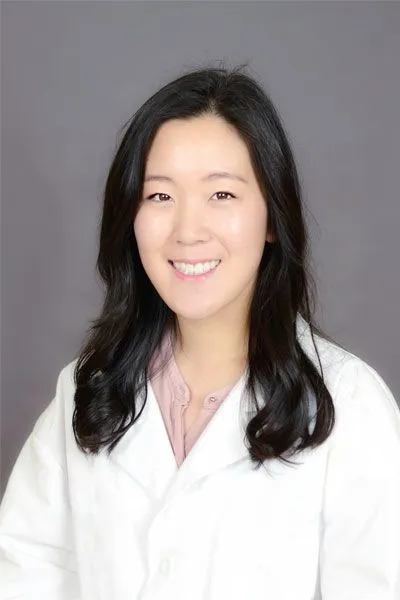 Dr. Maria Yoon, D.O., M.S.
Dr. Maria Yoon was born in North Carolina but raised in Maryland. She graduated from Wheaton College in Wheaton, IL with a Bachelor of Science degree in Biology in 2011. She then served as a medical volunteer in Haiti in 2012 which further solidified her passion for holistic care for children and their families. After returning from Haiti, she completed a Master's Degree in Physiology at Georgetown University in 2013. She then earned her Doctor of Osteopathic Medicine degree (D.O.) from Campbell University School of Osteopathic Medicine in North Carolina in 2019 and completed her pediatric residency training at Our Lady of the Lake Pediatric Residency Program in Louisiana in 2022.
Dr. Yoon and her husband moved back to Maryland in June 2022. She enjoys exploring new restaurants and cafes and taking walks with her husband after dinner. Dr. Yoon has been with Clarksburg Pediatrics since August 2022.
---
Dr. Julie Berg
Dr. Berg is a board certified pediatrician originally from St. Louis, MO. She completed her undergraduate education at Brandeis University in Waltham, MA where she received her BS in Biology, Psychology, and
Health: Science, Society, and Policy in 2007. Dr. Berg then went to St. Louis University School of Medicine where she earned her MD in 2011 with a distinction in community service. Dr. Berg matched to Children's
National Medical Center in Washington, DC on the community health track for her pediatric residency. After completing residency in 2014, Dr. Berg worked as a pediatrician in the emergency department at Children's National Medical Center for 9 years before joining Clarksburg Pediatrics
During her time in the emergency department, Dr. Berg was dedicated to improving the experience and care of mental health patients in the emergency department. Dr. Berg has special interests in mental health care, obesity, and health literacy.

Dr. Berg met her husband while dancing in DC. They now live in Rockville, MD with their two daughters. In her free time, Dr. Berg enjoys dancing, quilting, reading, and spending time with her family and friends. Dr. Berg has been with Clarksburg Pediatrics since April 2023.